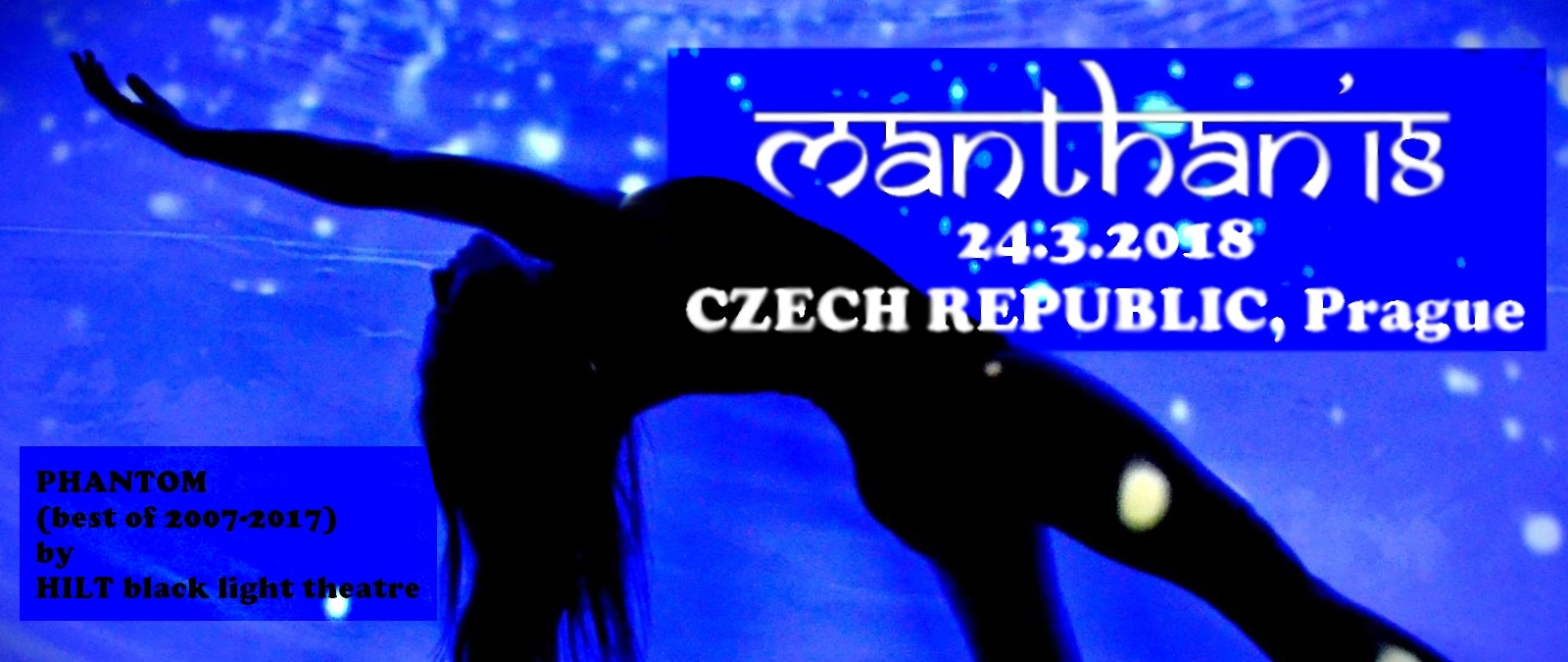 Manthan is the annual street play festival organized by Verve, the street play society of Shaheed Sukhdev College of Business Studies, University of Delhi, India.
The prime motive of Manthan is to call on the street play and theatre societies of various colleges and countries to initiate a movement, to bring street theatre to public places and schools, to arouse a sense of responsibility and cognizance about sensitive issues maligning the society, amongst the uninitiated.
Are you black, white, gay, lesbian, rich, poor, man, woman? We all live on one planet. Be welcomed in our theatre that is "hate free zone".
SPECIAL SHOW connected to Manthan 2018: 24.3.2018 at 18:00 and 20:00!
This day entry Czk 590.- but Czk 290.- only by reservation here (note Manthan!): RESERVATION (do not forget to write show 18:00 or 20:00)
---
Manthan je každoroční festival divadla, který organizuje společnost Verve a Shaheed Sukhdev College of Business Studies, univerzita v Dillí, Indie.
Hlavním motivem Manthánu je vyzvat divadelní společnosti různých vysokých škol a zemí, aby se připojily, přinesly divadlo na veřejná místa, školy, ulice, divadla a vzbudily pocit zodpovědnosti a znalosti o citlivých otázkách, které škodí společnosti, mezi nezasvěcenými.
Jste černý, bílý, gay, lesbička, bohatý, chudý, muž, žena? Všichni žijeme na jedné planetě. Vítáme Vás v našem divadle, které patří do tzv. "hate free zone" (místo bez nenávisti).
SPECIAL SHOW v rámci Manthan 2018: 24.3.2018 v 18:00 a 20:00!
Tento den vstupné: 590, - Kč, ale 290, - Kč pouze s rezervací zde (do poznámky Manthan!): REZERVACE (nezapomeňte napsat show 18:00 nebo 20:00)
---
FACEBOOK: https://www.facebook.com/Manthan.cbs/